USA: bathers mistreat a sea turtle as it tries to lay its eggs
by
| VIEW 279
In USA, in South Carolina, a group of swimmers harassed a sea turtle while she was laying eggs
. Some of them try to ride it. South Carolina United Turtle Enthusiasts group has raised the alarm. Police confirmed that they had received several reports of mistreatment documented green sea turtle.
South Carolina Department of Natural Resources said people who have violated federal law by harming or interfering with sea turtles or their nests face hefty penalties of up to $ 25,000 and a year of imprisonment. We have to recall that in USA, sea turtles are protected by the Federal Endangered Species Act of 1973 and the Marine Turtle Protection Act, which prohibit taking, disturbing, maiming, selling, transferring, harassing any turtle and destroying its eggs and nests.
Activists said: "A green sea turtle came ashore at Garden City Pier where she was harassed, photographed and ridden. The Howard County Police Department police have been contacted, but the criminals have fled. The good news is that when they left, the turtle returned to the nest to protect its 77 eggs.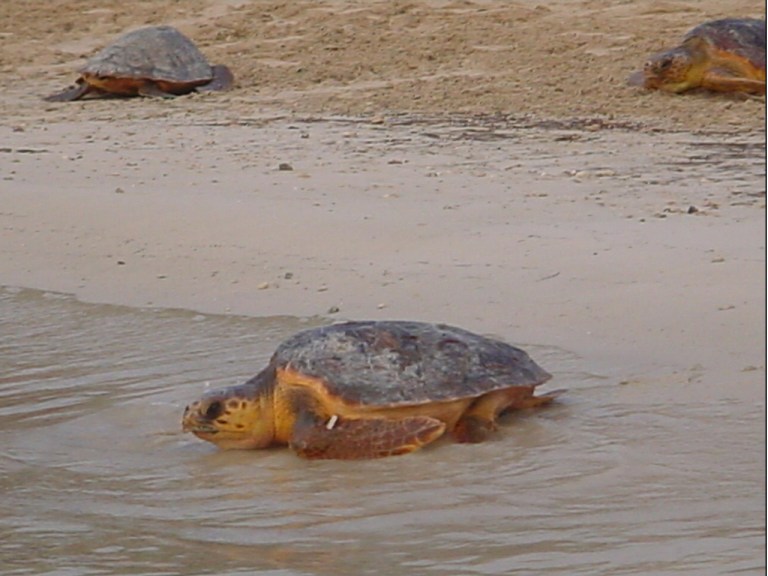 Canada: "Heat wave has already killed one billion marine animals"
More than a billion marine animals have died along Canada's Pacific coast, for the last week's record heatwave. Christopher Harley, marine biologist at the University of British Columbia.
Over western Canada and the northwestern United States temperatures up to 50°C, with hundreds of people died in the British Columbia. Harley said: "The shore usually doesn't creak when you walk on it, but now there are so many empty mussel shells scattered everywhere that you can't walk on animals dead.
When temperatures exceed the current ones the conditions become unsustainable." The mass death of crustaceans represents a double alarm, as it would also affect the quality of the water: mussels and clams help filter the sea, Harley recalls, keeping it clear enough so that the light helps to create an ideal habitat also for other species.
Harley added: "A square meter of mussel bed could house several dozen or even a hundred species." . While mussels can regenerate within two years, starfish and clams live for decades and reproduce more slowly: their recovery will therefore take longer.
In that the area seems destined to have to adapt to sudden and prolonged heat waves, the result of climate change. Meanwhile, another heatwave is expected over the western United States and southwestern Canada next week. Harley concluded:"The green and nerdiest part of me is interested in seeing what happens in the next few years.
But the other part of me is worried: many species won't be able to keep up with the pace of change. Ecosystems will change in ways that are really hard to predict. We don't know what the point of no return is."