From this month Japan will kill 1,900 dolphins
by
| VIEW 137
From 1st September 2021, nearly 1900 dolphins (1849 to be precise) will be slaughtered at Taiji Death Bay in Wakayama Prefecture. Most of these marine mammals will be dragged under an awning and slaughtered with a knife, mercilessly, to make slices to sell in the supermarket.
Some will instead be selected to be sold to water parks and dolphinaria around the world. Japan, from 1 July 2019, after the abandonment of the International Whaling Commission (IWC), has also resumed commercial whaling in its territorial waters, after decades of slaughter based on the excuse of scientific research.
the species that will be hit hardest will be the striped dolphin, a small pelagic dolphin that reaches 2.5 meters in length. Japanese hunters will be able to kill up to 450 of them. The second species will be the peponocephalus, a dolphin that lives in tropical waters.
Up to 300 can be killed in Taiji Bay. Another species affected will be the bottlenose dolphin, the dolphin often seen in water parks and aquariums. Since the bottlenose dolphin is adaptable to captivity, the Japanese will not kill these animals, but will catch them for resale to parks.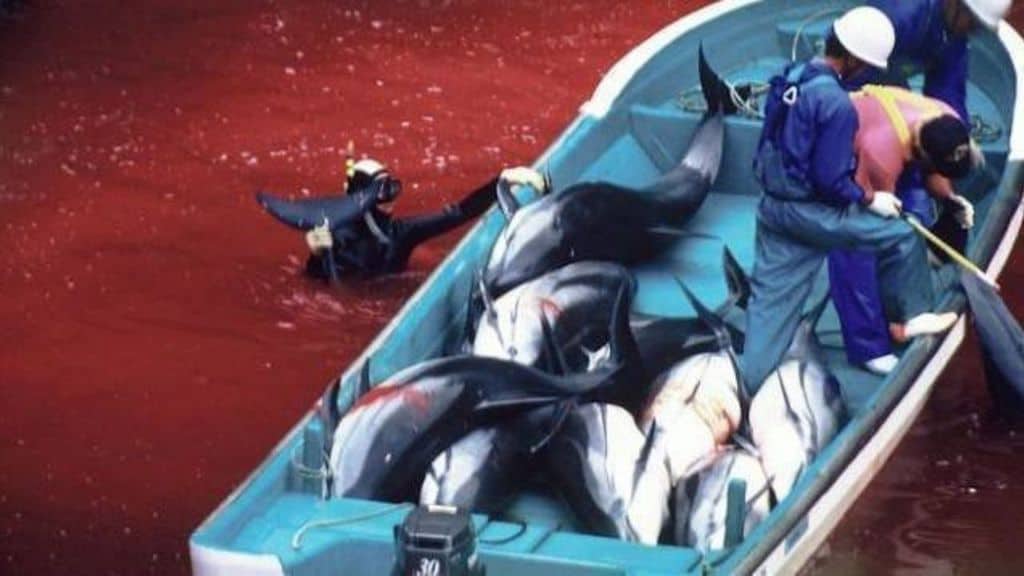 Kenya: the country's fauna at risk
Five animal species have been classified as critically endangered, according to a Kenya Wildlife Institute survey of wildlife conditions in Kenya. These species have a probability of extinction of at least 50% within ten years or three generations according to the UICN criteria of the United Nations.
The worsening of the general picture depends on various factors, such as the intensification of human settlements, mainly due to the increase in population in urban areas, remains the largest of the risk factors observed, reports the government document.
One cause is to be found in the constant demographic increase that has affected the country of the Horn of Africa in recent years. furthermore, climate change, the consequent scarcity of resources and poaching, have for some time fueled the threat to the national fauna.
To this is added the progressive reduction of the habitat, eroded by the infrastructural plans. Najib Balala, Kenyan Minister of Tourism, said: "This will require more attention if we are to avert the danger of isolating wildlife in pockets of protected areas."

A concrete example concerns the black antelope: according to the latest available data, in fact, there are fewer than one hundred specimens still present on the national territory. To the alarming bulletin resulting from the census conducted between May and July, the first in the history of Kenya to affect the entire national territory, there are nine other endangered species, including elephants, lions and cheetahs.
The conservation status of giraffes has also exceeded the critical threshold, confirming a drastic decline that comes from afar: less than 40% of specimens in the last 30 years.