Canada: nearly 500 deaths in 5 days from record heat
by
| VIEW 266
In Canada nearly 500 deaths in 5 days from record heat. In British Columbia, western Canada alone, there were 486 deaths in five days. There are also thousands of hospitalizations. Canadian media reported this as 90 percent of the village of Lytton was destroyed, hit by a fire after a record temperature of 49.6°C was recorded.
Experts attribute the record heat and subsequent deaths to the climate change and the global warming. Lytton is located 260 kilometers northeast of Vancouver. The mayor of Lytton Jan Polderman, who had ordered the citizens to evacuate, said: ''the whole city is on fire because in about fifteen minutes a wall of fire was created and for this won't stay long."
Chief medical examiner Lisa Lapointe explained that in the past three to five years there have been only three heat-related deaths in the western province of Canada.
The emergency is not over yet given that, as meteorologists report, the record heat is now moving towards the eastern parts of Canada.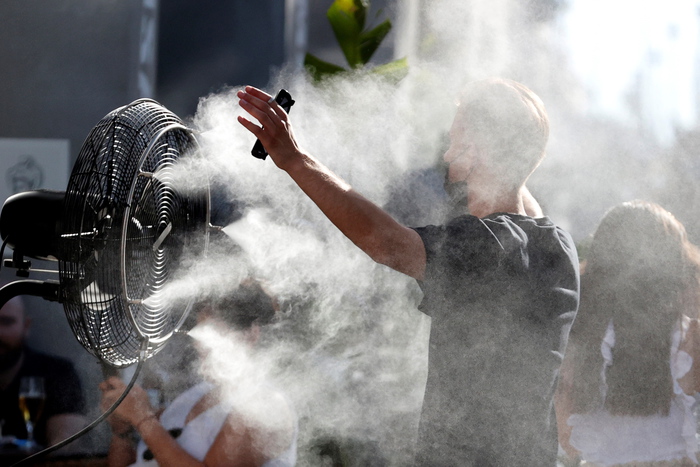 Canada: temperatures up to 50 degrees still leave no respite
Canada set an extreme heat record for the third consecutive day: 49.5 degrees were recorded in Lytton, a village northeast of Vancouver, in the midst of a heat wave that would have caused more than 200 sudden deaths reported in recent days in the region.
"At 4:20 pm Lytton Station broke daily and historic temperature records once again," tweeted Environment and Climate Change Canada. The Royal Canadian Mounted Police has announced that at least 134 people have died since Friday in the metropolitan area located on the Canadian Pacific coast, in a grip of heat that is also affecting the country.
The feared fire alarm is triggered in the country with the first outbreaks. The residents of Lytton, the Canadian town that in recent days recorded the highest temperature in the history of the country (49.6 ° C) were forced to evacuate due to a fire. The record heatwave that hit British Columbia this week claimed 486 lives in just five days.